Eliza Baughn, MA, LMHC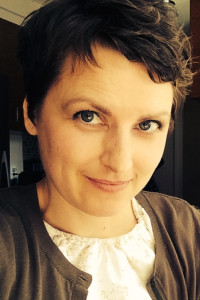 I think of psychotherapy as a process of removing the mental barriers to living a life that reflects your values and dreams. I may be able to help you discover how your experiences and feelings have shaped you; how emotions are a valuable source of information and an ingredient that makes up a rich life. 
I am passionate about working with people of any age who are actively thinking about their identity and relationships.
I also specialize in working with parents of young children. I believe the intensity of caring for babies and young children opens up unparalleled avenues of growth and learning in adult life. I feel it's a great privilege to support humans in this season of life called parenting.
When you come into the office you'll be introduced to a talk therapy style in which you are invited to speak about whatever is on your mind. The particular approach to the therapy I offer called Psychoanalytic/Object Relations is backed up by decades of qualitative research. Psychoanalytic therapy is a front line treatment for seriously limiting mental health concerns. Depression and Anxiety impact people differently, almost always in unhelpful ways. Sessions may be experienced as a process of discovery, an opportunity to slow down and consider your feelings and experiences in a way that counters the symptoms of mental health problems. 
Does my work align with your reasons for being here today?
Let's have a conversation about working together : 206-745-0292
While my strengths lie in working from a psychoanalytic perspective, I have unique training in complementary and alternative medicine for mental health, feminist theory in counseling, and Acceptance and Commitment Therapy. I hold a Masters Degree in Counseling Psychology from Bastyr University and completed an intern/externship at Seattle Therapy Alliance where I provided low cost psychotherapy to womxn. Prior to my work as a therapist, I worked four years full time as a birth doula helping families during pregnancy and childbirth in a variety of settings. My role included hands on support in homes and hospitals for postpartum recovery, infant care, feeding, and bonding.